One benefit of gestation is that there are certain tasks that can be scratched from your to-do list. You no longer have to clean the litter box, and people will freak if you so much as lift an empty grocery bag. But for most of us driving is non-negotiable; we still need to get to work and run our errands, and unless you can afford a driver or live in a city with great public transportation you probably need a car.
While you may not be able to avoid driving, you can mitigate the risks. Here are a few tips on car safety while pregnant, as well as some practical advice thrown in for good measure.
Seat Belts 
Always wear your seat belt. Always.  
Avoid gimmicks. Adding anything that adjusts or alters your seat belt is potentially dangerous. If the gadgets fail in an accident you could be left essentially unprotected, or worse.
Keep your belt low across your hips. This is really where we should all be wearing our seat belts, but it's doubly important for pregnant women. You want it under your belly.
Avoid bulky coats. You do not want extra fluff that can compress in an accident — you want your body as close to the seat belt as possible.
Adjusting your seat….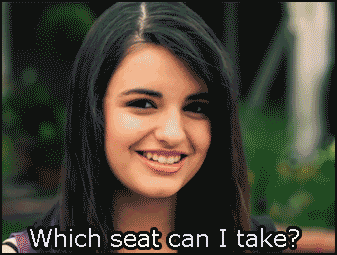 Move your seat as far back as you can, but not so far back that it impairs your response time to reach the brake.
Adjust your seat occasionally to relieve back pain.
For long trips plan additional stops and allow extra time to reach your destination. Getting out to stretch your legs will help with back pain and is also useful to prevent or relieve swelling and avoid dangerous blood clots. Plus you'll have to pee a lot.
If you have been sitting in one position for a long drive exercise caution when standing.
If you are having pelvic or hip pain make sure to keep your knees together and put both feet on the ground at once when exiting the car.
The nitty gritty… 
Pregnancy is exhausting. If you start feeling tired, pull over and take a break, even if it is a drive you have done a million times with no problem.
Keep a snack and a water bottle handy.
For passengers, if you find yourself suddenly car sick make sure to avoid reading or staring at a screen. You can also try seasickness bands or ginger gum. If that doesn't help, ask your provider what medications you can safely take.
Large fast food cups hold a fair amount of vomit. Fast food bags do not. Or so I hear.
If you are in an accident, even a minor one, please call your doctor right away.
In the meantime, enjoy the open road and the quiet of a kid-free car. Soon enough you'll be hearing "are we there yet?" every five minutes.
Thanks giphy for the gifs!